LivingProof Wellness
Mind - Body - Soul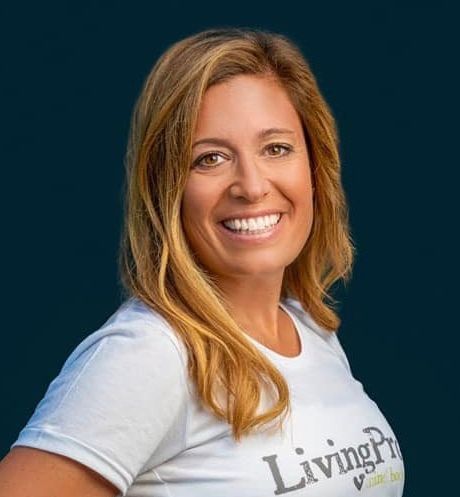 Loryn Strange Watkinson: LivingProof Wellness
In the past year we have incorporated Loryn from LivingProof Wellness, LLC into the Peak Goalie clinics and camps. Loryn shares the same vision as Peak Goalie for our athletes to understand how to be their best version of themselves on and off the field. Therefore her role with us is an extension of our shared philosophies.
Loryn is a wellness coach, motivational speaker and fitness trainer and we have capitalized on all of it. At the clinics and camps, she works with small groups instructing on basic body strengthening exercises and proper form that enhances peak performance from our goalies. Loryn also gives a group motivational speech to all of our athletes and coaches, that reminds everyone, "Every choice you make becomes a part of your LivingProof." She encourages them to find balance to lead themselves to a powerful mind, body and soul through physical and mental strength. Her message, "Where the mind goes, the body follows" translates on and off the field.
This year we are incorporating a parent interaction session with Loryn. At check in you will have an opportunity to meet Loryn and listen to her brief positive parent partnership talk. This opportunity is one that will enlighten and answer questions that surround all parents and their student athletes while navigating the academic and athletic experience. Loryn's message through her experiences and LivingProof is one not to miss. She will also be available at the end of our sessions for questions and answer.
Please check out her website at www.livingproofwellness.com and LivingProof Wellness on all social media.