Peak Goalie and Shooting Combine
October 4, 2020 Bartlem Park Cheshire Connecticut
The Peak Goalie and Shooting Combine offers a competitive and comprehensive recruiting showcase focusing exclusively on the goalie position. This unique, invitational program allows 1 on 1 exposure for goalies and NCAA Division I II and III college coaches. Our goal is to better prepare goalies for the college lacrosse recruiting process.
Head Men's Lacrosse Coach at Endicott College Eric Hagarty, and MLL Boston Cannons Goalie along with Sean Quirk National Championship goaltender and NCAA Division III Coach of the Year, have teamed up to create a unique lacrosse combine that incorporates goalie recruiting and admissions planning into one comprehensive program to help you improve your goalie skills and recruiting opportunities.
CLICK HERE for more info and to register!
DATE AND LOCATION:
October 4, 2020 Bartlem Park Cheshire CT
This 1-day combine features 1 on 1 goalie and shooters evaluation and recruiting along with college recruiting/admissions planning and preparation work
WHO SHOULD ATTEND:
Current freshman, sophomores, Juniors and Seniors (2021-2024 high school graduates)
CURRICULUM:
The Goalie and shooting Combine offers a comprehensive program that covers all aspects of the goalie position and shooting through both instruction and evaluation. Each player will be coached and evaluated by a top tier staff of professional and college coaches and the curriculum includes:
Video- Each goalie and shooter will receive a personalized recruiting video from the combine. This video will be sent to all coaches attending the event along with the ability to send to any requested Colleges/Universities
Goalie and shooting skill sessions and evaluation(Arc and Angle, Step, Body, Balance, Bounce Shots, High Heat, Pipe to Pipe, Ball Behind, shots on the run)
Admissions/recruiting Planning Seminar
NCAA Recruiting Seminar D-I D-2 and D-3 Coaching and Player Workshops
Mental and Physical Preparation speech
CLICK HERE to register
COACHES ATTENDING:
All coaches at Peak Goalie Combine are top Professional Coaches/Players and Division I, II and III coaches from the premier programs in the country.
VISIBILITY:
Our goal is to bring NCAA Division I, II and III coaches together with top goalies from around the country. Players will also leave with a copy of their individual recruiting film highlighting all aspects of their game.
CLICK HERE to register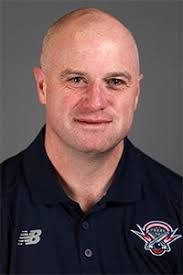 SEAN QUIRK
DIRECTOR
Head Coach Boston Cannons, 2020 Major League Lacrosse Champions, 2020 Major League Lacrosse Coach of the Year, NCAA Division III Coach of The Year, 10NCAA Division III Championship Tournaments, 2x All-American Goalie, National Goalie of the year, 1994 NCAA National Championship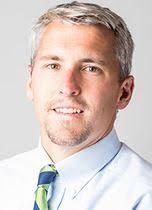 ERIC HAGARTY
DIRECTOR
Head Coach Endicott College, 3x All-American Goalie, MLL Boston Cannons Goalie, 2 NCAA Division III Championship Tournaments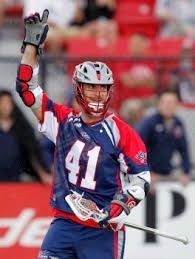 Mark Cockerton
Director
At the University of Virginia, Mark tallied 125 goals, which is tied for 8th most all-time at the school. He was named All-ACC twice during his college career. He was also named USILA All-American twice, and a 2014 Tewaaraton Nominee during his senior year. Cockerton will begin his 9th season in major League Lacrosse with the Boston Cannons. In 2020 Mark won the Major League Lacrosse Championship. Cockerton is an MLL All Star and member of team Canada in the World games. Cockerton is regarded as one of the most prolific goal scorers in the world. His shooting techniques vary and are not complicated but to a goalie they are tough to defend because he varies his selection each time he shoots. At the clinic you will learn all shooting and dodging techniques to make yourself a better shooter, feeder and dodger.
CAMP FEE:
The fee for the Peak Goalie and shooting Combine is $200. This includes combine evaluation and recruiting opportunities with a top tier staff of Division I, II and III Coaches. 1 on 1 evaluation and coaching relating to all aspects of goalie play. Personalized goalie recruiting video sent to all coaches in attendance and available to be sent to any requested colleges or universities.
CLICK HERE to register
For questions or more information:
INFO/REGISTER: Click Here
PHONE: (978) 407-3989
EMAIL: info@peaklacrossetraining.com
SCHEDULE
We are excited that you have decided to be a part of the Goalie and Shooting Combine. We are looking forward to having you attend!
Below is the schedule for the combine:
Peak Goalie and Shooting Combine Schedule:
8:30-Check-in
9:00-9:15Welcome/Staff introductions
9:15-9:30 Presentation for goalies "What makes a college goalie?"
Presentation for attackmen/midfielders
" How to be a dominant dodger, feeder and shooter?"
9:30-10:00 Goalies and shooters to cages for warm-ups
10:00-12:30 Evaluation Stations Rotations and film. Tons of shots.
12:30-1:00 Presentation "Recruiting, character and leadership a coach's perspective"
Each goalie should bring their own equipment (Stick, helmet, gloves, chest protector, jock, cleats). Shooters should bring sticks, cleats, gloves and helmets. Goalie Combine and shooting pinnies will be provided for all players day of the event. There will be a trainer on site if you have any medical questions or concerns.
Goalie and Shooting Combine