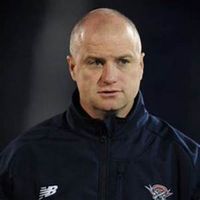 Sean Quirk
Owner of Peak Goalie
Cannons Lacrosse Club Head Coach: Premier Lacrosse League
2021 PLL Playoffs
2020 Major League Lacrosse Championship
2020 Major League Lacrosse Coach of the Year
2008 NCAA Division III Coach of the Year
2014 New England NCAA Division III Coach of the Year
9x NCAA Division III Tournament Appearances
5x CCC Coach of the Year
NCAA Division II National Champion
NCAA Division II Goalie of the Year
2x All American Goalie
Featured speaker at US Lacrosse Convention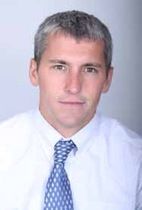 Eric Hagarty
Owner of Peak Goalie
Head Coach Endicott College
3x All American Goalie
MLL Boston Cannon Goalie
2021 NCAA Division III Tournament
NCAA Division III Championship Tournament Participant
CCC Defensive Player of the Year
Featured speaker at the IMLCA Coaches Convention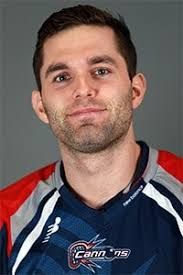 Nick Marrocco
PLL Cannons Starting Goalie
2021 PLL All Star Goalie
2020 Major League Lacrosse Championship
Georgetown University 1st team All-American
Most Outstanding Player and to the BIG EAST All-Tournament Team in the conference championship
BIG EAST Champions
2019 Major League Lacrosse All-Star
2019 MLL Man of the year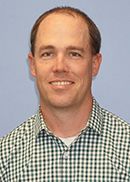 Charlie Congleton
Head Coach at St. George's School in Newport, RI.
Four year starter in high school receiving All-ISL honors his senior year
Wesleyan University, Congleton was a three-year starting goaltender and led the Cardinals to the NESCAC tournament finals and to the program's first NCAA semifinal earning 1st Team All-NESCAC honors.
Captain senior year, Charlie again led the Cardinals to the NESCAC tournament finals and another NCAA semifinal with a record of 18-3.
2007 1st Team All-NESCAC and USILA DIII 3rd Team All-American
Received Wesleyan's Carl R. Ahrens memorial award, presented to the top contributor to men's athletics at the college. I
2008 and 2009, Volunteer assistant at Harvard University working with the defense and goalies.
2010 to 2012, Charlie ventured to the Eaglebrook School and was the varsity coach where he developed multiple athletes into future high school and college lacrosse players.
2013 to 2017, Wesleyan University as an assistant coach. Charlie was the recruiting coordinator for the program and responsible for coaching goaltenders and assisted in both the defense and offense teams. During his time at Wesleyan, Charlie had a hand in coaching 17 All-Americans and three DIII position players of the year. He helped guide the 2017 team to a program best 20-2 record, a NESCAC Championship and an appearance in the NCAA Semifinal. That season, the coaching staff at Wesleyan received the IMLCA Northeast Region Coaching Staff of the Year award and the team received the NILOA James "Ace" Adams Sportsmanship Award.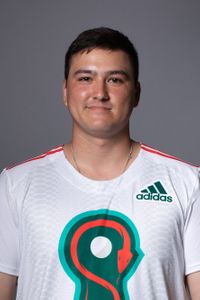 Dan Morris
Captain, Philippines National Team;
2019 PLL Champion, Whipsnakes LC;
2018 50th overall pick, MLL New York Lizards;
2018 HM All-American, All-B1G,
Captain for University of Maryland
2017 NCAA Champion, All-NCAA Tournament Team, All-B1G Tournament Team; 2x B1G Tournament Champion
(2016 2017); 5x Conference Regular Season Champion
(2014 ACC, 2015-2018 B1G); 4x Academic All-B1G, ACC Academic Honor Roll (2014), B1G Distinguished Scholar (2017)
7th Most Career Saves in Maryland History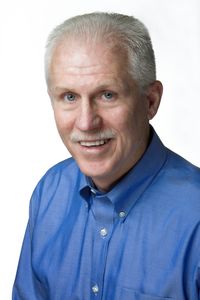 John Yeager
Drawing on his illustrious lacrosse playing and coaching career and his organizational behavior work with athletic, educational, and business organizations, John Yeager's presentations and training programs have inspired audiences around the United States. As a former elite lacrosse goaltender at the high school, college, and professional levels, he is a member of the Halls of Fame of New England, Eastern Massachusetts, and UMASS Boston/Boston State. He was named one of the top 20 New England lacrosse players of all time by the New England Lacrosse Journal.
He is a Leadership Consultant with the Cannons Lacrosse Club of the Premier Lacrosse League, and works with youth, high school, and college athletes and teams. He is the lead author of The Coaching Zone: Next Level Leadership in Sports – which was on the Amazon Best Seller list.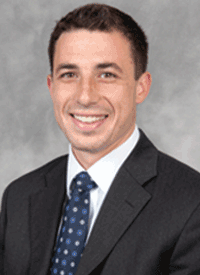 Larry Kline
Head Coach Cushing Academy
All American Goalie at Binghamton University
4-year captain and 3-year starting goalie at Binghamton
'04-09. 2x America East All-Tournament Team. 3x America-East All-Academic Team.
Boston Globe and Boston Herald All-Scholastic in high-school. '04 H.S. All-American. '03 H.S. Mass State Champs.
Former Peak Goalie Camper
Coached at Binghamton, Stony Brook, Umass-Lowell, & Washington College.
Coached the 2021 & 2019 America-East Defensive Players of the Year.
Developed 7 America-East Defensive All-Conf selections 2015-2021.
Developed 4 All-conf goalies -- 2 at Washington college/1 @ stony brook/1 @ binghamton.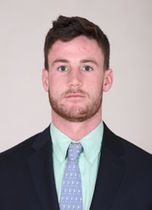 Cameron Bell
Boston Cannons Goalie
4x NCAA Division III All American Goalie
USILA North South All-Star
CCC Player of the Year
Former Peak Goalie Camper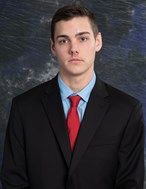 Sean Henderson
Current Hofstra University Goalie
67% High School save percentage
Former Peak Goalie Camper (8 years)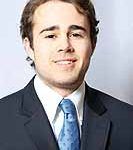 Nick Triano
Assistant Mens Lacrosse Coach Washington College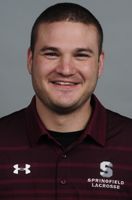 Vinny Senatore
2011 Captain of Springfield College
Assistant Coach/ Defensive Coordinator at Springfield College
2x finalist for IMLCA Assistant Coach of the Year
13 straight appearances in NCAA Division III Championship Tournament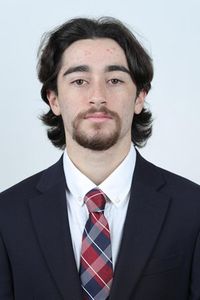 Kaden Quirk
Current St John's University Goalie
2x Big East Player of the week
2021 All-American
2021 Senior All-American game
MIAA Division I State Champions
Former Peak Goalie Camper (10 years)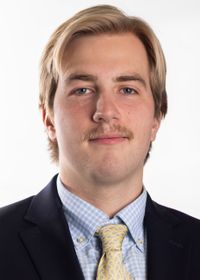 Austin Fournier
Defensive Coordinator - Emerson College
Former Endicott College Goalie
2021 USILA All-American Honorable Mention
2021 IMLCA All-Region Second Team
2021 NEILA All-New England Region Honorable Mention
2021 All-CCC First Team
2021 USILA Preseason All-American Honorable Mention
2021 NCAA Division III Tournanament

Jeremy Platt
2x All American Goalie at Springfield College
Former Peak Goalie Camper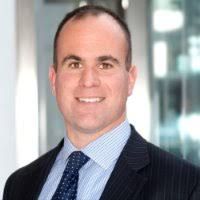 Kevin O'Brien
Georgetown University Goalie
Boston Cannons
Former Peak Goalie Camper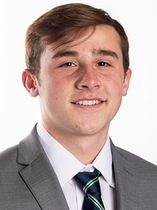 Chris TIllotson
Endicott College Goalie
Former Peak Goalie Camper
2020 CCC Champions
2020 NCAA Division III Tournament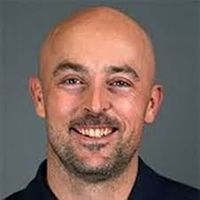 Lars Keil
Peak Goalie Field Director
Director of Lacrosse Operations Harvard University
Assistant Coach Boston Cannons
Former Assistant Coach Duke University, Brown University, Bates College and Endicott College
Official Stick Stringer of Peak Goalie and Elite Lacrosse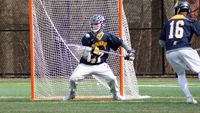 Joe Zukauskas
Goalie at Quinnipiac University
Former Peak Goalie Camper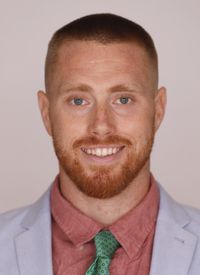 Jack Dustin
Head strength and conditioning coach
CSCS: Certified Strength and Conditioning Specialist
USAW L1: United States of America Weight Lifting Level 1 Certified Pn1
Precision Nutrition Coach Level 1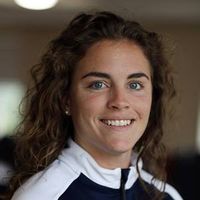 Maureen Spellman
Peak Goalie Women's Director
Head Women's Lacrosse Coach Endicott College
2019 NCAA Division III Championship Tournament
Commonwealth Coast Conference Champions
NCAA Division II All American Goalie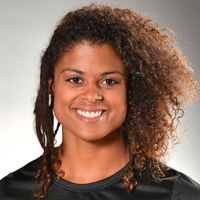 Angie Benson
Starting Goalie Virginia Tech
US Lacrosse Academic All-American
CAA All-Rookie Team
2x member Under Armour All American Team
Fitness and health professional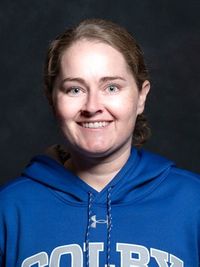 Meghan Griffin
Assistant Coach Colby College
Previous Bridgewater State University Assistant Coach:3 conference titles and three NCAA tournament appearance
New England Women's Lacrosse Alliance Goalie of the Year
All-NEWLA First Team Goalie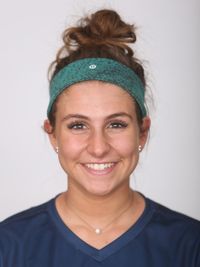 Bella Rino
Endicott College Goalie
CCC Defensive player of the year
CCC Champions
NCAA Division III NCAA Championship Tournament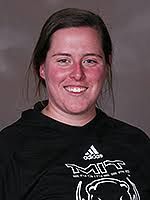 Anne Versprille
Head Womens Coach MIT
NCAA Division III All American Goalie
NEWMAC Defensive Player of the Year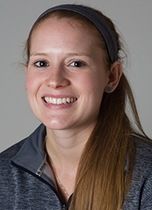 Kristy Robertson
Assistant Coach Endicott College
2019 NCAA Division III Championship Tournament
Played at Division I Umass-Lowell
Captain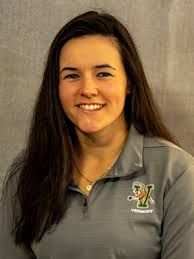 Courtney Barrett
Assistant Coach University of Vermont
Division I Umass-Lowell America East All-Conference Goalie
Captain
High School All-American Goalie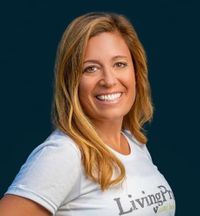 Loryn Strange Watkinson
LivingProof Wellness
Motivational Speaker
Health and Wellness Coach
ESPN Wellness Staff
Trainer