Welcome to Peak Goalie - The #1 Goalie Training Program in the Nation for 30 Years!
Session 1-Boys session June 24-26 2024 at Endicott College Beverly, MA
Session 2-Boys session July 29-31 2024 at Endicott College Beverly, MA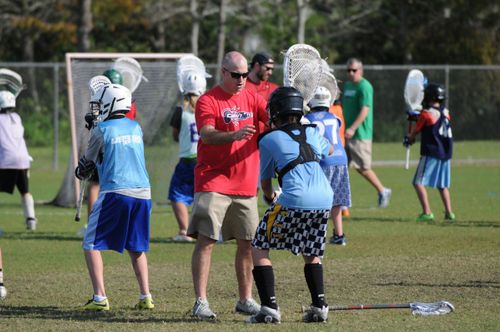 To be the best lacrosse goalie, you have to learn from the best.
What are you looking for in a Lacrosse Goalie Program? Is it decades of experience? Instructors who are among the best in the sport of lacrosse? A low 4-1 camper-to-staff ratio?
At Peak Goalie , we know the importance of the goalie. You're the last line of defense for your team, and we strive to make you a BRICK WALL in front of the net.
Learn all phases of goalie play, including:
Straight-on shooting
Angle shots
Screened shots
Off hip shots
Shots on the run
Baiting shooters
Bounce shots
Defending ball-behind situations
8 Meter Shots (Girls)
Point blank shots
Clearing
Communication
Directing the defense
Livingproof Wellness - Building leadership, character and wellness
Drills to improve your game
The Peak Goalie players enjoy a thorough lacrosse experience, Day Camper: Cost $550 includes professional coaching, lunch, video, and tank top! Overnight cost is $685 includes professional coaching, meals and housing, video, and tank top!
Informative presentations
Q&A sessions with current Premier Lacrosse League (PLL) goalies and coaches, college goalies and college coaches
4-1 camper to staff ratio
Open field play
Certified trainer and Nurse on duty 24 hours
30 years experience coaching lacrosse (and counting!)